muswellbrook BLOCKED DRAIN SPECIALIST
Welcome to Glenn Quinn's Plumbing. We specialise in Blocked Drains, Burst  Water Pipes & Leaking Tap Repairs and can assist with all your plumbing needs
Blocked Drain SPECIALIST muswellbrook & singleton.
A blockage in your kitchen sink, bathroom drain or drains in your outdoor entertaining area can not only be unhygienic but also a costly and disruptive experience. We take the stress out of having blocked drains and blocked sinks while providing you with a simple process for effective drain unblocking. GTQ Plumbing is the experts in blocked drains and pipe repairs so you can rely on us to solve any drainage issue you might encounter.
A blocked drain requires immediate attention and if not attended to quickly, could end up costing you a lot of money. If you suspect you might have a blocked drain in your home or business, give us a call today to assess the situation.
Common signs of a blocked drain include:
Overflow gully is overflowing
Blocked drains can generate a bad smell
A significant drop in water pressure could be caused by blocked drains
A change in toilet water level (higher or lower)
Kitchen or toilet drains that are slow to empty
Strange gurgling noises when water is emptying down the drain
If you are experiencing any of the above issues, it's best to call a professional.
we clear your drain in 3 steps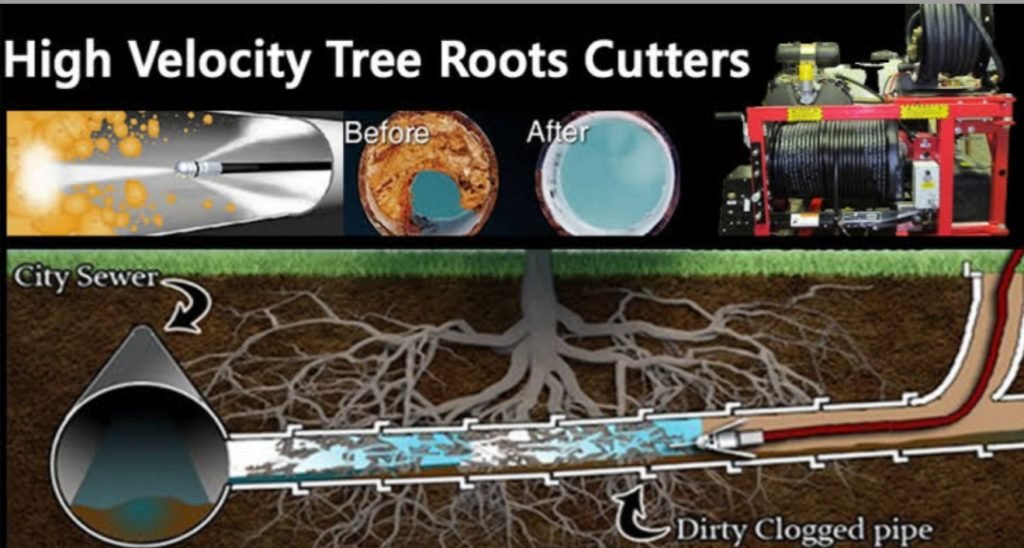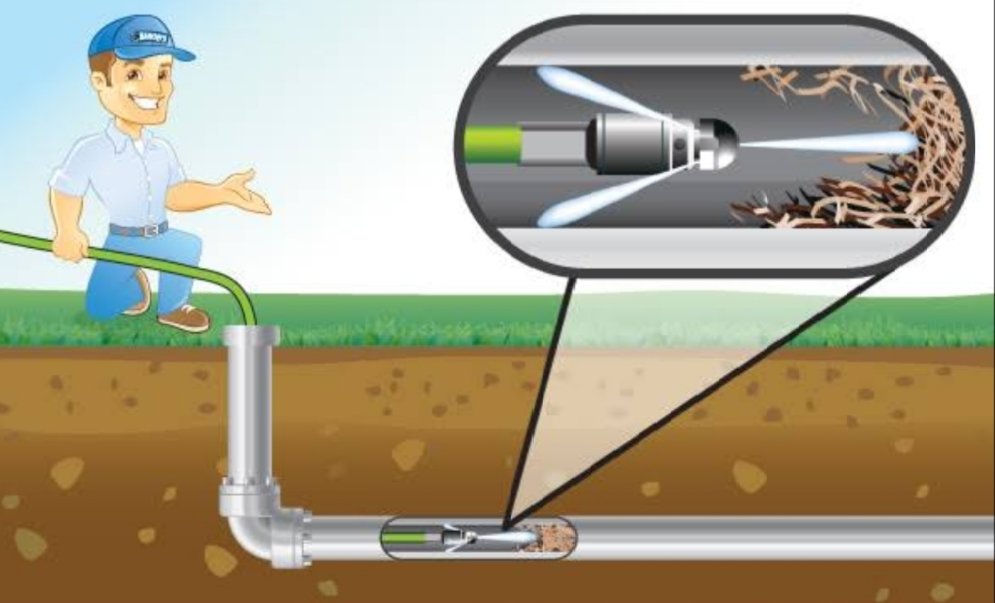 Step 1 - Source and locate the problem
There are multiple reasons for blocked drains in your home or business which usually depends on where in the property you have the drainage issue. The most common causes of drain blockages are often:
Tree Roots
Hair build up
Grease build up in the drain
Plants and tree roots entering the drain pipe
Toiletries being flushed down toilets
Pipe breakages
Before fixing the blocked drain, it's important to diagnose exactly what could be causing the issues. We use high-tech CCTV drain cameras to determine the issue. Using CCTV Cameras to conduct drain inspections, we get an understanding of what is causing the drain blockage and can come up with the best strategy for drain unblocking.
Step 2 - clearing the drain
Once the root of the drainage problem is discovered, We focus on unblocking and clearing the drain.
The most effective way to release drain or sink blockages is by using a drain jetter. The high pressure hydro jetting equipment allows us to break up and blast out a drain blockage using high pressure and high-velocity water. It's certainly a mess-free way to clear the blocked drain.
Our advanced and proven Hydro jetting technology includes Equipment used for high-pressure drain cleaning & allow us to effectively repair the pipeline. 
With the blockage gone, the drain cameras are back in action. I will then conduct a drain inspection on the pipe that was blocked or damaged. We record a clear view and assessment of the drain inspection. With the removal of the drain blockage, we'll be able to see if it's damaged the pipes in any way, debris or more serious issues.
Step 3 - repair any damage cause by the blockage
If we find the pipes are damaged while unblocking your drains, don't panic. Once we have determined the area that is damaged, we are able to efficiently repair this damage for you, preventing the same issue arsing in the future. 
Quick Service Emergency Call - 24/7
Strong odours, gurgling noises, and standing water are usually indications of a clogged drain. It is common for home owners to use chemical substances to try to eliminate the blockage. Unfortunately, this will cause the pipes to corrode over time. The problem reoccurs frequently, leading to frustration and inconvenience. The best solution is to hire a plumber for a professional drain cleaning. The plumbing system will be inspected and any and all blockages will be removed. Drains are cleaned thoroughly to ensure proper working order. GTQ Plumbing services residential toilets, sinks, showers, basins, baths, gullies, main drains, rainwater drains, and sewer systems.
At GTQ Plumbing, we use state-of-the-art camera technology to asses a clogged drain. A CCTV camera is fed into the pipe. The camera is illuminated and the exact location and depth can be monitored at all times. This is essential in determining the cause of the clog, without the need for extensive excavation. The inspection of the problem area can be recorded for further investigation.
When a clog is a long distance from the drain, water jetting may be the most effective way to clear the clog.This is especially effective against tree roots they may have caused the blockage through a damage pipeline. A flexible hose with an attached high pressure cleaning nozzle is fed into the drain. The hose propels downwards as high pressure water jets blast through the pipe. This gets rid of any blockage in front of it. The high pressure creates friction, dissolving all fats and grease in the drain. This method works well on hard to reach areas with limited access. It is often used indoors, as there is no disruption or mess involved. Water Jetting is a fast and cost-effective way to eliminate clogs.
We can sort repairs required on any drain in residential properties.
Our experienced team will assess the problem and offer the most affordable, efficient solution. Whether it is a crushed pipe or a simple clog, we can fix it. We have machines that can handle drains of any size and length. All of our job sites are kept clean and tidy, to provide the least amount of disruption to our customers.
We can fix any residential plumbing problem. Leaky taps and showers are a common occurrence. The professionals at GTQ Plumbing can stop the leaks and provide a health check of the entire plumbing system. No job is too big or too small. Our specialty is resolving clogged drains and we use the latest drain cleaning technology. We offer a service guarantee to all our customers.
Plumbing emergencies don't always occur during business hours. Flooding, clogged drains, and leaking or ruptured pipes can happen at any time of day or night. That is why we offer 24/7 emergency service. Call us anytime and a certified plumber will provide courteous service in a timely manner. Overnight calls take high priority. Pipe bursts cannot wait until morning.
Professional Plumbers servicing muswellbrook and surrounding areas
Hi, My name is Glenn Quinn and I have been working in Muswellbrook the surrounding areas for many years helping locals with all their plumbing needs. Helping you with everything from leaking taps to bust pipes.
I am fully qualified and specialise in blocked drains. I use the latest high pressure jetting drain cleaning equipment and pipe inspection camera.
I am also able to pinpoint the location of the problem with pipe locator equipment.
The mission of my business is to stay as a small owner operator. This allows me to give personalised and specialised service. Having just one person for my customers to deal with makes life simple and means the job is done right the first time. 
I am also available for after hours call-outs and emergency work in the area. 
For more information or a quote, give me a call and I will be happy to help.
Quick Service Emergency Call - 24/7
Phone: 0414 248 225
Email: contact@muswellbrookplumber.com.au